Team Manager
Team Managers help their organization to shape and design their future with Business Design projects that matter. Leading a team of Team Experts and guided by an experienced Business Design Coach means you'll get into the drivers seat. Buckle up and learn more about your responsibilities and key activities.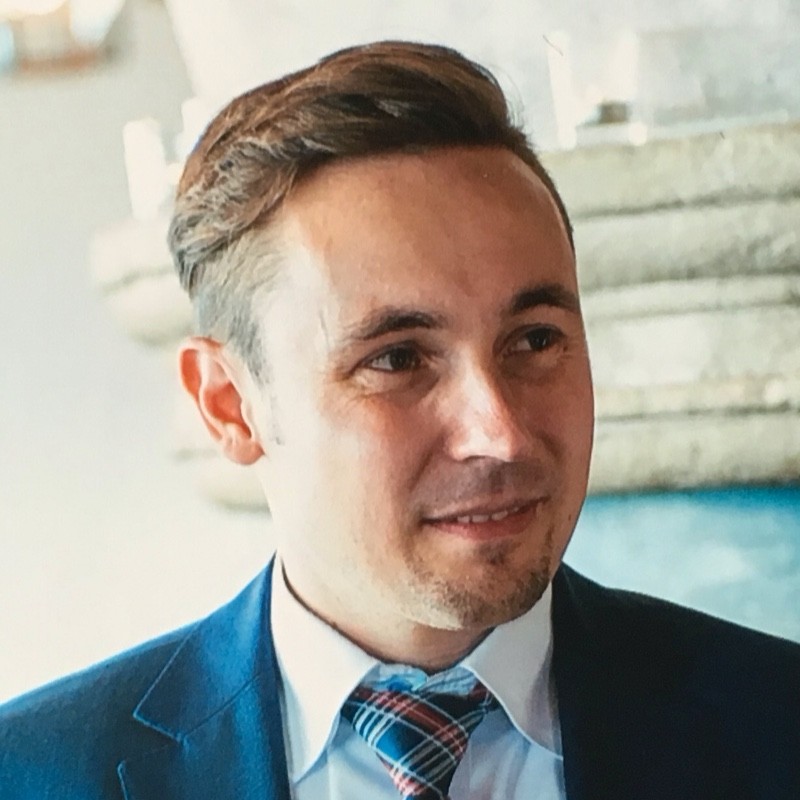 Danny Locher
Business Design Coach
1. Introduction
The Team Manager leads a project team and is accountable for the results of a Business Design project. He / she is a MacGyver type of person with an overview of all activities involved in the Business Design project driving the project team to high performance. As part of the project team, he / she prepares and participates in workshops and works on content-related tasks in between. The Team Manager is also the link to other divisions in your organization. It is essential that the Team Manager is trained in Business Design before he / she kicks off a project.
2. Responsibilities
As a Team Manager you work very closely with the Business Design Coach and your project team. Your responsibilities include:
Defining the setup of a project (Project Charter)

Establishing a high-performance work culture on a day-to-day basis

Preparing and moderating workshops (together with your Business Design Coach)

Getting the project team up to speed

Assigning and tracking tasks (rigidly)

Working on own content-related tasks (e.g. field research, prototyping)

Managing other stakeholders (e.g. sponsor)
These responsibilities result in a number of key activities across the five phases of Business Design. Take a closer look at the table below for more details.
3. Key Activities
The following table shows key activities for a Team Manager for each phase of the Business Design Process:
Phase

Activities

Finalizing the Project Charter with Business Design coach and internal sponsor of the project

Preparing Kick-off Workshop

Invitation to sponsor and project team

Room booking, setup & catering

Agenda

Tools & methods

Get-to-know calls with every member of the project team

Participating in a basic training on Business Design for the project team (and the sponsor) and ramp-up training for Team Managers

Facilitating the Kick-off Workshop with the Business Design coach

Optional: Team-building exercise

Supervising the documentation of the workshop and execution of tasks (clear task definitions and assignments for the Discover phase)

Working on own tasks

Leading the Weekly Status Calls

Preparing the Design Workshop (see before)

Facilitating the Design workshop with the Business Design coach

Supervising the documentation of the workshop and the further detailing of the results (with designers, prototyping engineers etc.)

Leading the first Sponsor's Sneak Preview and reflecting the feedback with the project team

Optional: Preparing and facilitating a dedicated Validate workshop (if time was not sufficient in the Design workshop)

Making sure that all team members know exactly what to do over the next weeks to conduct the experiments (clear task definitions and assignments for the Validate phase)

Working on own tasks

Optional: Preparing and facilitating an IT-Deep-Dive Workshop

Supervising the experiments and execution of tasks

Working on own tasks

Leading the Weekly Status Calls

Optional: Joining regular Sponsor's Sneak Preview (every 2-3 weeks) and reflecting the feedback with the project team

Optional: Supporting Validate activities (e.g. field research, prototyping)

Optional: Preparing and facilitating GTD - Workshops

Optional: Connecting with external experts (e.g. start-ups, engineering experts)

Optional: Briefing the engineers and designers for Prototyping

Preparing and facilitating the Review Workshop

Preparing the final presentation / management proposal to the sponsor on the Decide Workshop / D - Day

Preparing the Decide Workshop / D - Day

Delivering the final presentation at the Decide Workshop / D - Day to the sponsor

Recapping the feedback from the Decide workshop and planning of next steps (e.g. next iteration)

Supervising the documentation of the workshop and the entire iteration / project