Exploring Open Questions
After identifying open questions in the Design Workshop (or optionally in the Validate Workshop), you are ready to find answers to these by conducting experiments. We describe key activities, introduce helpful tools and give examples in this article.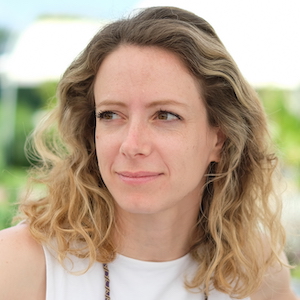 Sabine Schoen
Business Design Field Researcher
1. Purpose
In early iterations of Business Design projects your level of knowledge about your business model is probably rather low and you first have to spend some time to understand your innovation context (=exploration mode) before formulating hypotheses you can test (=validation mode). You will notice the difference in the Design Workshop (or optionally in the Validate Workshop) when you formulate open questions (rather than specific hypotheses). Let's discuss the difference with an example: Imagine you are not sure if the features your new networking platform shall provide are the right ones. As this is a quite important questions, you probably first spend some time in exploring your core features together with potential users. If you are clear about the core features your platform provides you can test desirability, e.g. by the help of sales pitches.

The Research Tools you are using for exploration are similar to the Discover Phase with one simple difference: You already know how your business model looks like but there are still some parts of it that need to be explored further. This allows you to include a prototype in all your experiments to make your offering tangible and generate more detailed insights. Examples are (please find more below): You conduct discussions with experts by the help of a process prototype to collect necessary information. You schedule interviews with customers and capture reactions to your UI prototype. These kind of experiments should be planned wisely.
At the beginning you will have a lot of open questions. Not all of them are relevant for the Validate Phase. Questions around what your business model or product should look like need to be answered in the Design Phase. For example: "What is the best approach to sell our offerings?" This is a question for design not validation. Another example: "Is our LinkedIn marketing channel effective and efficient enough to reach our prospective customers?" Well, this question is still kind of broad but fits wells to the idea of the Validate Phase.
2. Duration
5 weeks (see Validate Phase)
3. Key Activities
The following activities represent the core steps to explore open questions:
Design experiment: You should first have a look at your open question and redefine or detail it if needed. Then choose a method / tool to answer the question (see Research Tools for inspiration). Examples are an interview with a prototype, an expert discussion or desk research.

Prepare experiment: After choosing the method and tools you are using, you start preparation. You often begin with the development of a prototype to support your experiments. You also come up with a guideline for your customer or expert interviews and schedule appointments.

Run experiment and analyse results: Experiments to explore open questions usually create qualitative insights, which we collect and analyse to derive implications for our business model. Integrate findings into your business model and prototypes immediately to get ready for validation.
4. Participants
5. Tools & Materials
6. Instructions for Coaches
Discuss in your team the difference of exploring open questions and validating hypotheses based on your research focus. You don't validate anything in the exploration mode. Therefore, results can only help you to shape you business model but they will not give you any assurance that the business model will be successful on the market. That is what you do when you are Validating Hypotheses.

Make sure your teams include a prototype into their experiments to gather more detailed insights. Customer interviews or expert talks about the business model / offering should not take place without any kind of visual representation of it.

The level of reality of your experiments in exploration mode is usually quite low. When you are in contact with potential customers (e.g. in an interview), you can still ask them if you are allowed to come back for a second conversation later in the project when your offering is ready. The agreement to a second meeting here is just a low level of customer investment, but still helpful input when you switch to validation mode.
7. Examples
Open Question

Experiment

Prototype (Example)

"Are the functions our software shall provide the right ones?"

Customer interview

We discuss possible functions with our customers and capture reactions on our prototype.

We prepare a click dummy showing the functions we are planning to include.

"Are the marketing channels we are thinking of the most promising ones for our offering and corresponding sales funnel?"

Expert interview

We talk to our marketing team (or other marketing specialists), discuss our selected channels and get feedback.

Pitch deck

We prepare a pitch deck for our offering to support the expert interview with marketing specialists.

"Is our selected sales partner to help us take care for individual needs of our end customers and support them in case of issues capable to do that? "

Expert interview

We discuss our sales & service journey with our selected sales partner and adapt it together.

We prepare a prototype that visualizes the sales & service journey.