End-to-End Innovation Process
Innovation management systems need to cover the complete journey from research all the way to managing and scaling new business on the market. Thus, there are other activities going on before Business Design and after. We describe these activities in the following articles.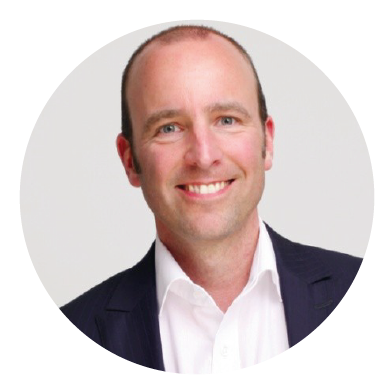 Kai Dierkesmann
Business Design Coach
Business Design is an essential part of a modern innovation management system and bridges the gap between ideas for new products, services or business models and the first revenue on the market. Thus, there are other activities going on before Business Design and also after to roll out and scale the new business.

The reason why we distinguish between these four areas or phases is because the mind-set and way of working to create meaningful results turned out to be quite different:
You often need specialised people for each phase with different skills. An expert who is excellent in customer interaction, explorative research and gathering even detailed information about customers and markets is maybe not the right one to think in entrepreneurial opportunities and business models. A creative person in the Business Design phase is sometimes not the first choice when it comes to launching a business and getting all operational processes in place. There are exceptions to the rule, but they are quite rare.

Also working processes, tools and methods, level and implementation of interdisciplinary teamwork are very different in R&D, in Business Design and even later after the official market launch. It is a challenge, however, to build bridges and interfaces between these phases in order to let knowledge, insights, ideas and results flow smoothly through the innovation management system.

Finally, governance of innovation projects, the way decisions are made, the involvement of the management and sources for funding initiatives and projects are also quite different in all three phases. Drafting business cases as a basis for further investment decisions works great in a 2nd or 3rd iteration of a Business Design project. They are, however, the license to kill pretty much every new idea (and the motivation of involved people) in the R&D phase. Thus, funding new projects in R&D needs a different decision-making scheme compared to later stages.
The interfaces and hand-over touch points between the four stages are critical in real life. It is a good starting point to run efficient Business Design sprints, but ultimately, you win the game if the link to the subsequent "go-to-market" stage works smoothly.
The following figure shows a simplified flow of activities through the main stages "Research & Development", "Ideation", "Business Design" and "Go-to-market". This is an exemplified version, which needs specific adaptation to strategic and organisational requirements: