Roadmap for Implementation
Turning an organisation into a vibrant innovation hot spot is a challenging task. Many ingredients are necessary for an efficient and effective innovation management system. This section of the knowledge base sheds Iight into the question how Orange Hills designs and implements modern innovation management systems based on Business Design.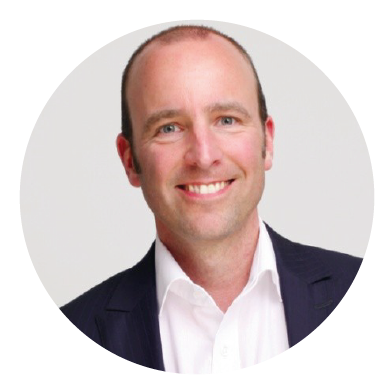 Kai Dierkesmann
Business Design Coach
We enable companies to unleash their innovative potential in 15 steps:
Short analysis of today's situation 

Optional: Designing the "Picture of the Future"

Definition of idea and project portfolios for next quarters

Implementation and restructuring

Enabling + Sprints: Wave I

Review

Enabling + Sprints: Wave II

Review

Continuous implementation and restructuring

Regular review meetings

...ongoing stakeholder management and communication
The following illustration depicts a typical timeline for an implementation project. The key feature here is that we basically start with pilot projects (rather than an extended analysis), learn under real conditions what works and what doesn't in a corporate culture and adapt the innovation management system according the these valuable learnings. This approach allows us to build systems that fit well to organizational strengths and deliver results.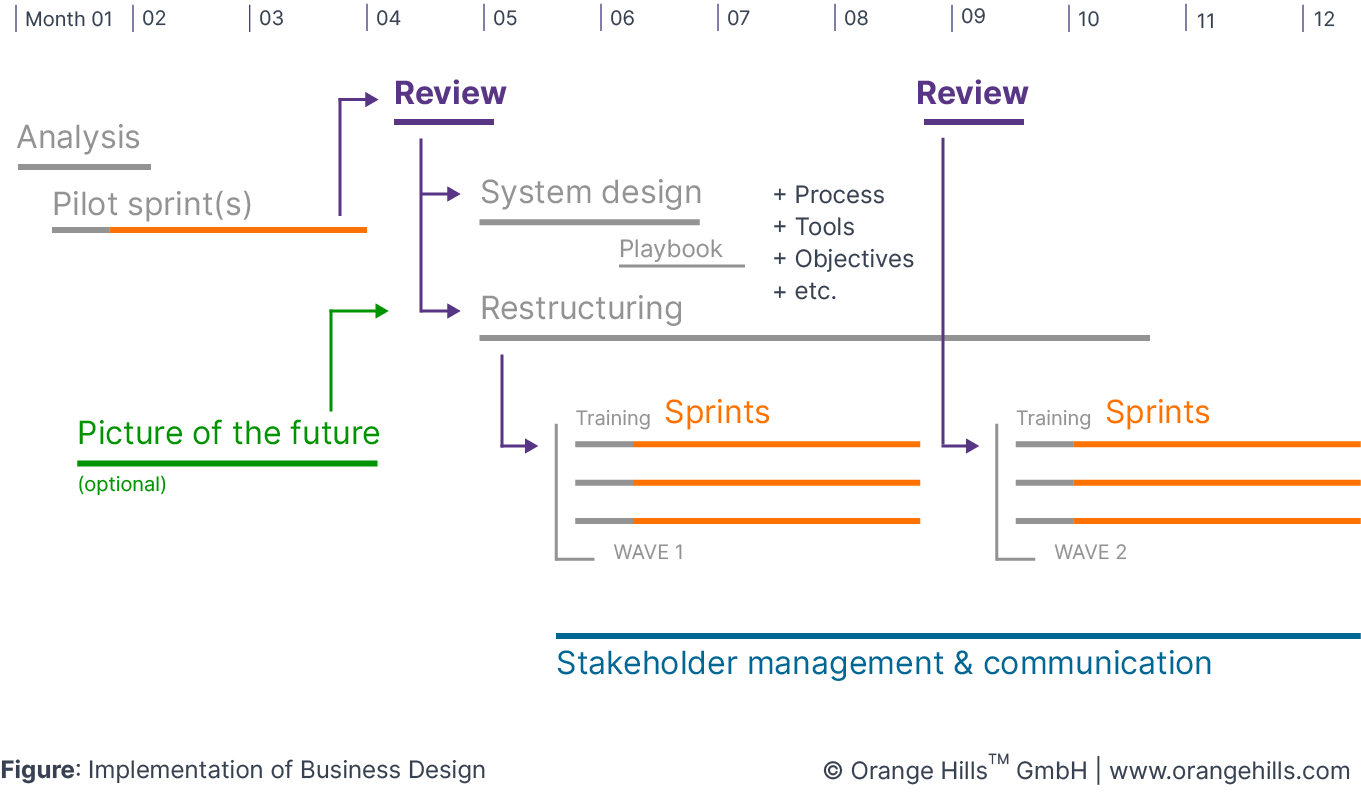 And here is a more comprehensive overview of the key activities:
Phase

Activities

Duration

Analysis

Screening past, ongoing and planned projects

Organizational strengths

Competitive offerings, performance and market trends 

Technology ready to be used in innovation projects

3 weeks

Pilot sprint(s)

Typical Business Design projects with a "not too complex" setup for two purposes:

Quick wins to surprise the organisation with quick and tangible results

Stress-test for the organization to learn about the edges of its comfort zone

10 weeks

"Picture of the Future"

Series of workshop with  management and selected employees (or input from other strategy initiatives)

6 weeks

System design

Definition of the organisational setup for innovation activities incl. processes, tools and methods. The entire system will be documented in a "System Playbook"

6 weeks

Implementation and restructuring

Ongoing restructuring process to implement the innovation management system design

5 months + X

Sprints

Consecutive "waves" of Business Design sprints in the typical manner

10 weeks per wave + setup

Review

Definition of implications for system design etc. based on real-life learnings from projects

2 weeks each

Stakeholder management & communication

Roadshows

Regular management meetings to align on expectations and progress

ongoing
All these steps don't happen in isolation but in an highly integrative process including the management as well as employees of an organisation in an orchestrated manner. It depends on the leadership culture of the company where and and how employees are involved in designing, for instance, the future picture of the company (2.), objectives and KPIs (3.) or the organisational structure from R&D to go-to-market (4.).