The innovation manager and innovation experts should attend a training before they join a kick-of workshop.
We usually don't send the agenda to the participants prior to the workshop. We only tell them when we start and end and what preparation is required from their side.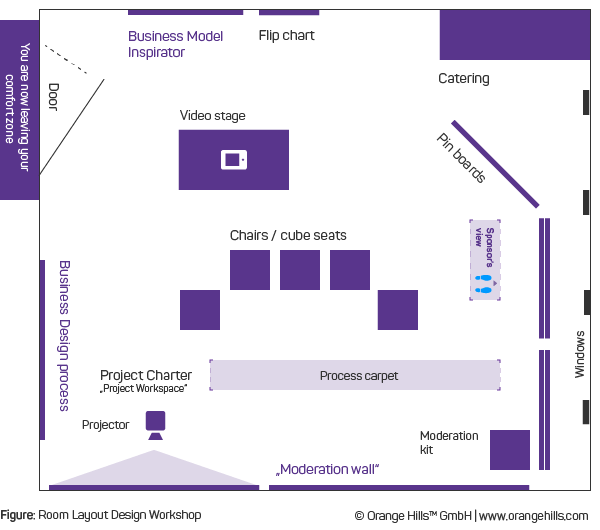 Consider running the Design workshop not in a boring meeting room, a hotel or conference center. Go to "semi-public" places where the challenge of the project is somehow visible and access to customers is easy (e.g. shops, warehouses, labs).