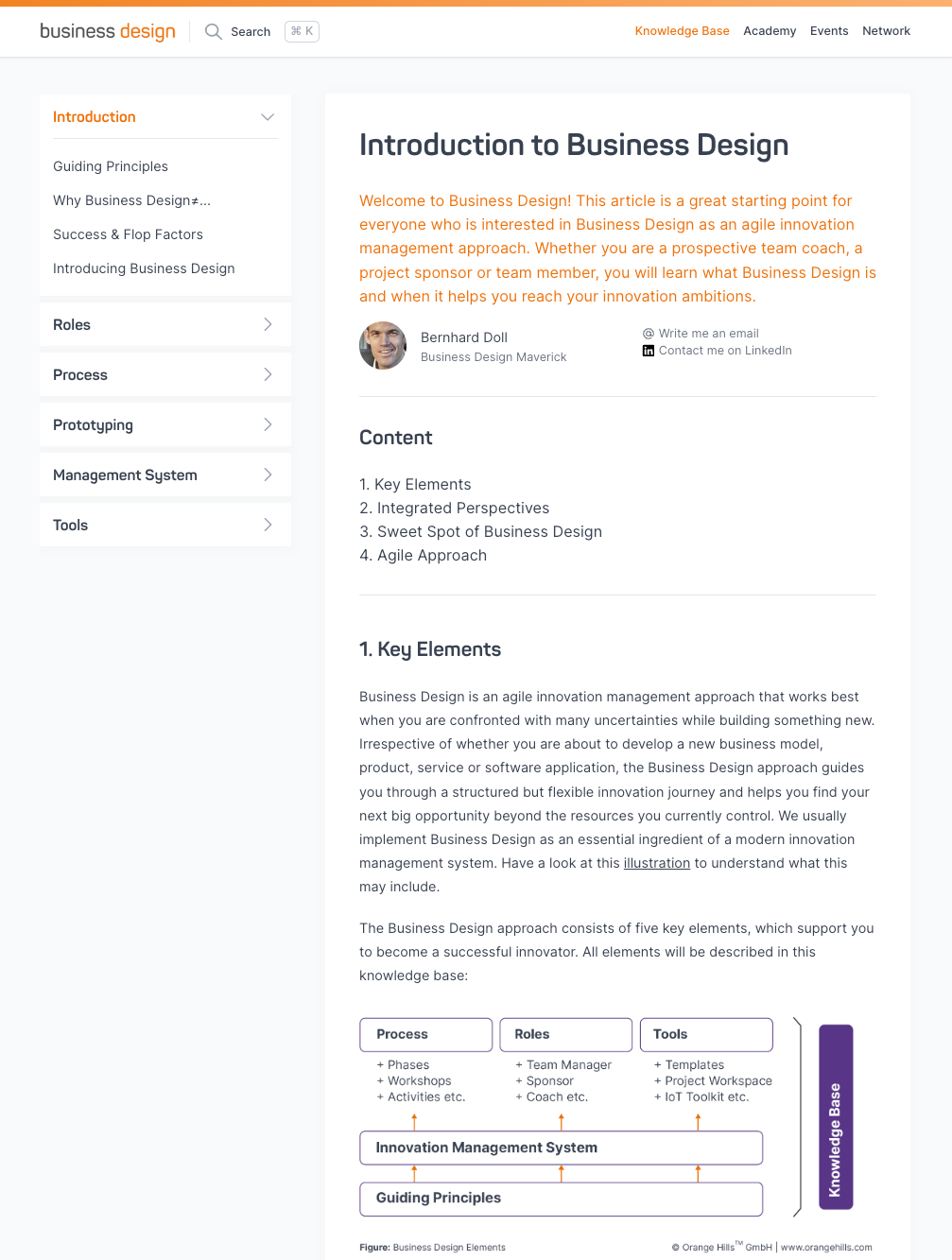 Your
comprehensive

guide for

Business Design

Learn everything you need to turn business ideas into revenue.
Table of Contents
Get an overview of all the content
covered in this knowledge base
We publish everything you need to close the gap between new business ideas and first revenue.
This knowledge base is comprised of 100+ tightly edited pages designed to share everything you
should know about Business Design.
Latest Updates
What's new?
We learn every single day. And we love writing about it. That's why we constantly update our content. Check out our latest changes!
The value of Business Design develops when being thought in a broader context of an organisation by

- linking picture of the future and strategy to innovation initiatives
- designing mgmt. systems that serve humans
- allowing organisations to learn from own behaviour
I build prototypes to help teams to test their hypothesis in their business models. But also to spark trust, identification, excitement and love. I build

- landing pages, mock-ups, click-dummies
- and even full-blown lean offerings / MVPs
- which we test with real customers and users
Latest Events
Want to connect and learn even more?
We want to learn from each other. That's why we do a lot to bring innovation enthusiasts together. Check out our events and join us now!
Tools & Templates
Download our tools & templates and be ready for your next Business Design Sprint.
More than 10+ in hundreds of innovation projects battle-tested tools and templates you can use in your next Business Design Sprint. For free!