North Star Model
As a Business Design coach, facilitating a project team going through a Business Design Process can get you quickly into troubled waters. Members of the project team may be scared to do certain things (e.g. Interviewing Customers) or can't understand key elements of our process. Others are just too busy to do their homework or try to push their own agenda even if this hasn't that much to do with Business Design.
What ever happens, be prepared that you may change your agenda how you run the project or a workshop, how you introduce or use certain tools and methods. This is not your failure. That is the way it is! 
Whenever you are in doubt whether your current project setting is still on track, always reconsider two things:
Is your project still aligned with the motivation and objectives of the sponsor for this project? Look at your Project Charter on a regular basis (even with the project team) and make a clear decision. Yes we are! If your in doubt, please call your sponsor!

Is your project for in line with the Guiding Principles of Business Design? They are your fixed star on the horizon that guide you through Business Design wherever you are. They are always with you and help you make the right decisions how to proceed in your project. Never betray them!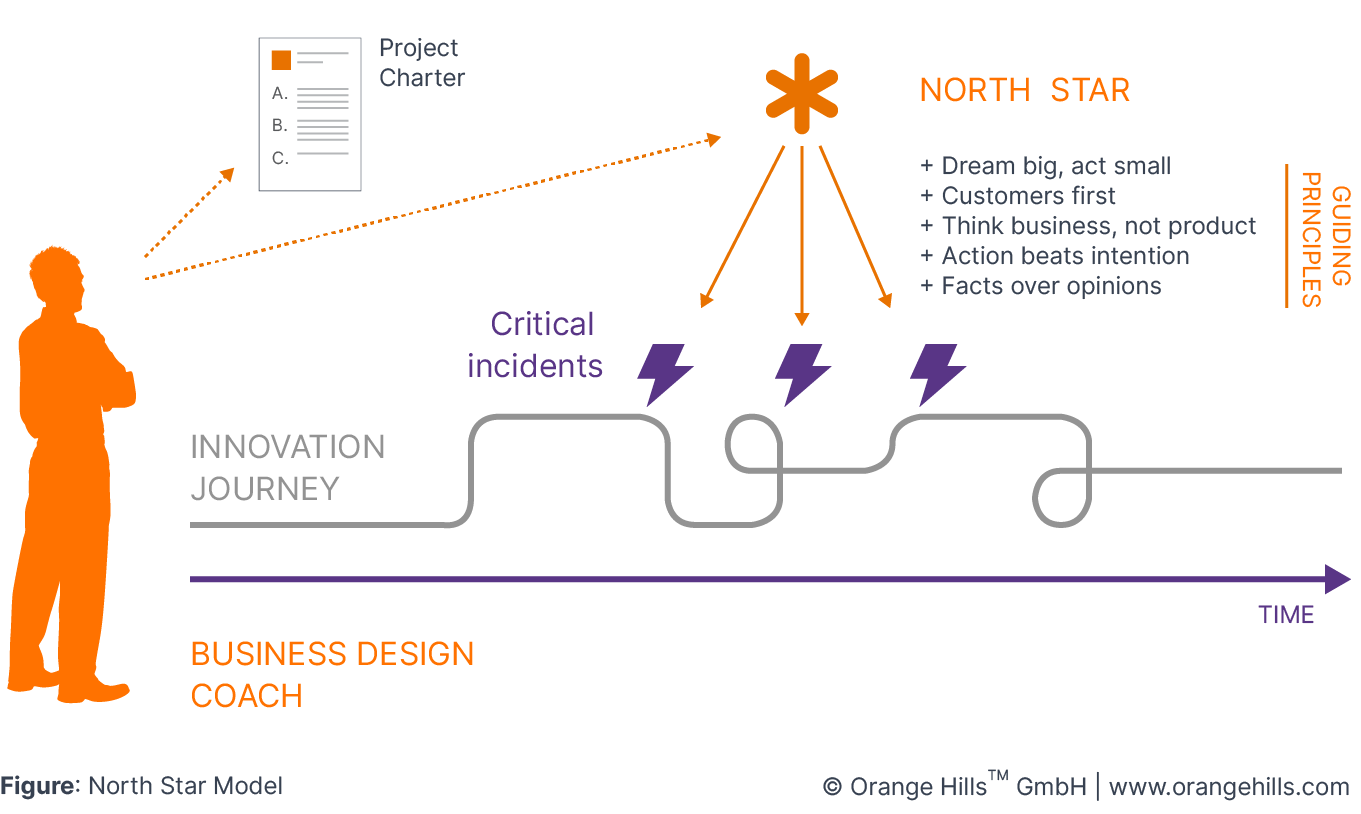 Other simple techniques that let you think and reflect on whether you are still on track or not:
Paraphrase the key results of your current discussion in your team

Reflect with the team about where you are right now

Take a pen and visualize the current discussion

Talk to a sparring partner (e.g. external expert, colleague, co-coach)

Take a break