Understanding Customers & Users
In this article, we show you how a guided field study to better understand customers and users (prior to a Business Design sprint) helps you sharpen your understanding of different target group segments. Based on a target groups matrix we analyse segments, map competitors and reveal innovation potentials.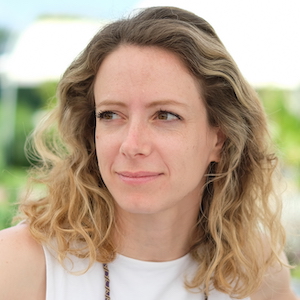 Sabine Schoen
Business Design Field Researcher
Understanding customers is key in Business Design projects. Many of our clients are willing to develop new products and services based on customer needs - but do not really know how to find and understand them. Typical market research, customer segmentations based on demographic attributes or even fake personas do not really help to design something new. In addition, many employees are missing direct contact to customers and users to see how and why their offerings are used. But some tend to always ask the same customers ("buddies") for feedback. 
A guided field study to better understand your customers and users is a great way to get your employees and colleagues out of the building and into the world of your customers and users. That reveals innovation potentials based on customers needs automatically. We especially recommend to conduct a field study prior to Business Design sprints, when you notice that your level of knowledge about your customers and users is pretty low (see Readiness Check). After a field study, you can easily pick a specific primary target group to start Ideation and tailor your offering to their specific needs.
The purpose of the field study is understanding your customer and / or user groups in detail (behaviors, needs, emotions and preferences) and come up with a customer segmentation based on behavioral patterns (within a Target Groups Matrix). Describing your target groups based on real data is the best foundation to start (strategic) discussions about your current position in the market and identify potentials for innovation. We follow a structured process to generate these insights.

Duration
6 weeks
Key Activities
We follow a structured process when we conduct a qualitative field study:
Kick off field study: In a kick-off workshop, we make a first draft of the Target Groups template by defining customers and non-customers based on behavioural attributes. We decide on the customer and user situation we want to gain a better understanding of and identify suitable and "diverse" interviewees for the first iteration. Furthermore, we prepare our interview guideline and train the team how to have useful conversations with customers. After the kick-off workshop, we schedule first interviews.

Conduct field study (first iteration): We conduct the first iteration of our field study according to our interview guideline and capture results (sound, pictures, videos). A research expert accompanies first interviews (coaching-on-the-job) to ensure quality and help the team to improve their interviewing technique. After each interview, we document the results in the predefined structure.

Review results: In a review workshop, we share intermediary results in the project team by presenting our interviewed customers and users and position them on the Target Groups template. We reflect and adapt our behavioral attributes, revise the customer and user selection and interview guideline for the second iteration. 

Conduct field study (second iteration): We conduct the second iteration of our field study according to our revised interview guideline and capture results (sound, pictures, videos). After each interview, we document the results in the predefined structure.

Analyse results: In an analysis workshop, we present our interviewed customers and users from the second iteration and complete the Target Groups template. We analyse our target groups matrix and enrich it with additional meta information (see detailed analysis steps below). After the workshop, we prepare a final report including our target group segments represented by Customer Cards, innovation potentials as well as recommendations how to proceed.
Participants
Innovation manager

Innovation experts

Research expert

(Potential) Customers 
Target Groups Matrix Analysis
A target groups matrix gives you guidance in how to cluster customers into groups based on behavioural attributes. The matrix features 1-3 dimensions with placeholders for interviewed people and various overlays for additional meta information (see example below).
Typical analysis steps are:
Behavioural segmentation of customers (see Target Groups): What attributes help us understand behavioural differences between customers and non-customers? How can we classify our customers and non-customers into target groups based on behavioural differences?

Description of segments and selection of representatives (to be presented by the help of Customer Cards): What characterises each segment? How do they behave in the situation that is relevant for us today? Is this segment e.g. open-minded, easily accessible and ready to spend?

Identification of customer development paths: Who do we want our customers to become in the future (e.g. moving them up in the matrix)?

Positioning of own and competitors offerings: Which segment do we serve today? Which segments do our competitors serve today? Are there any white spots no market player is serving today?

Quantitative description of segments: How many (non-)customers are on the market for each customer segment? What are our onetime acquisition costs for new customers in each target group? What lifetime value can we generate with customers in each target group? What segment unlocks the most value in our business tomorrow?

Development of first business ideas to excite segments: How can we excite each target group? How can we serve them where they are? How can we move them in the matrix by the help of our offering?
Tools & Materials
Q & A
Is one iteration enough? It's not easy to come up with the perfect interview guideline from the beginning. During the first interviews you will learn a lot about how to improve your guideline or the selection of your interviewees. It's important that you are open to adaptions and review your field study after a few interviews.

How many interviews do we have to conduct? We stop our research when our learning curve starts to flatten out. Experience has shown that this happens after less than 20 cases across all customer segments. 

How do I find the right interviewees? There are many options to identify potential interview partners. Discuss different options in your team based on your defined scope of the study and your draft of behavioral attributes in the Target Groups template. Possible ways to find interviewees are: Ask your sales and / or support team to provide contact details, check your customer management system and identify e.g. customers that became non-customers during the last year, use your personal network to identify potential interviewees and ask colleagues to do so, go to places, conferences or events where your customers or customers from your competitors might be and try to make contacts, etc.

We usually do traditional market research with a high amount of participants. How can I make sure that we derive valid segments with just 20 participants?  We believe that traditional customer segmentation based on demographic attributes (e.g. income / budget or household / company size) do not help us to know what our customers need. But when we understand their behavioral patterns in detail (e.g. in an interview) it is pretty easy to identify an offering that fits their needs. The derived segments can then be validated and quantified by the help of a lead management tool.