Topic Group 3: Prototyping
Prototyping has always been an important part of Business Design during specific phases of the process. Beyond the traditional use of prototypes during the Valdidate Phase we see that Prototyping evolved over the last 2 years and is now fulfilling a much broader role for sprint teams and coaches. In our discussion group we want to learn about best practices, new ways of using and in general how prototyping can support an even bigger part of Business Design.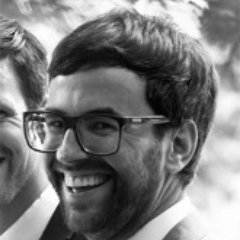 Markus Sorg
Business Design Prototyper
In the next couple of months we will together explore some of the following questions:
Trending Topics
Why and when can prototypes help in Business Design Sprints?

What does prototyping do with Business Design teams?

What is the "secret sauce" when building prototypes?

What are the main differences between (software) prototyping and (software) engineering?

The "unknown side" of prototyping
Headed by
Markus Sorg (Prototyping Expert Orange Hills)

Oliver Kosic (Senior User Experience Designer & Design Strategist at PHOENIX)
Want to join?
Become part of this group and use your opportunity to meet, exchange and collaborate even more closely with experts on the topic of Prototyping. The group will very soon come together for a first virtual kick-off meeting and agree on further in-person group meetings to take this topic to the next level.
Request to join